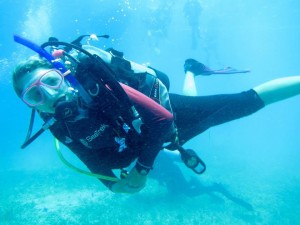 "What am I doing here? I'm not good enough. How can I possibly learn all these things that I'm expected to know?" After an action-packed week of staff training, I couldn't help but let these thoughts run through my mind. That first week of being an intern is the hardest. There are just so many things thrown at you that you need to learn; it's a bit overwhelming to say the least. However, throughout the summer as my knowledge increased and skills improved (with repetition and guidance), so did my confidence. By the end, those negative thoughts all but disappeared and were replaced with, "I'm so glad I'm here. This is where I belong!"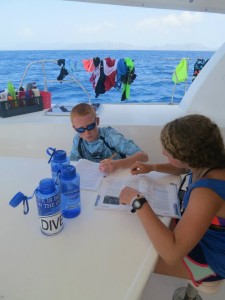 The list pictured below serves as an example for the sheer magnitude of what I learned. In reality though, the list is endless. Because I can't share all of that with you, I picked out a few of my favorites.
Hard work is admirable and necessary, but taking breaks is essential.
I am able to survive while constantly being out of my comfort zone (and even enjoy it a little).
Leadership is so much more about serving others than serving oneself.
I am skilled at managing and interacting positively with the students.
Focusing on every little mistake I make will only drain my confidence and not help me to improve.
Go with the flow, especially when things don't go according to plan.
A positive attitude really makes all the difference.
Effective communication can change everything.
Planning, preparation, and organization are the keys to success.
It's important to learn what Global Awareness is and how to use it.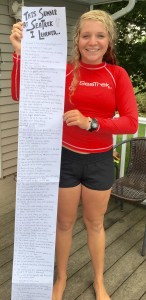 However, even though I learned so much, the best part wasn't how much knowledge I gained; it was how much knowledge I passed on to others. Discovering how much I truly love to educate the students and share my passion for marine science with them was definitely the best part of my experience with the ShIP program this summer. Giving science presentations, doing hike and snorkel briefings, teaching students how to cook, these were the most exciting parts of my day. Because of this, I realized that education is something I want to do for the rest of my life, and SeaTrek is the perfect place for me to practice that. Every year I go, I think, "That was the best experience of my life. There's no way anything else could top that." And then I come back the next year and somehow it gets even better!