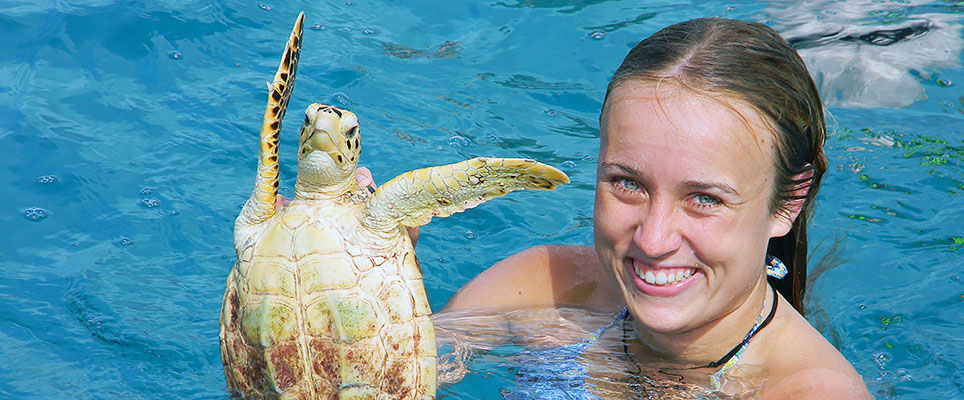 Sea Turtle Tagging and Monitoring
Are you ready to help with sea turtle conservation?
Students assist the Turtle Tagging & Monitoring Project in fulfilling its mission of monitoring, tagging and conserving marine turtle species throughout the British Virgin Islands and Caribbean. Students are involved in capturing, measuring, tagging, and assessing the overall health of sea turtles and then submitting that data to the BVI's Conservation and Fisheries Department and the Association of Reef Keepers. Students learn about the biology and behavior of green and hawksbill turtles, as well as the natural and human-related threats to their survival. Students discuss their findings and present their work to their peers and staff scientists.
To join us in this project, go HERE to make your donation by registering!
To find out more about our marine science projects and options for community service and academic credit, please contact our Director of Marine Science.