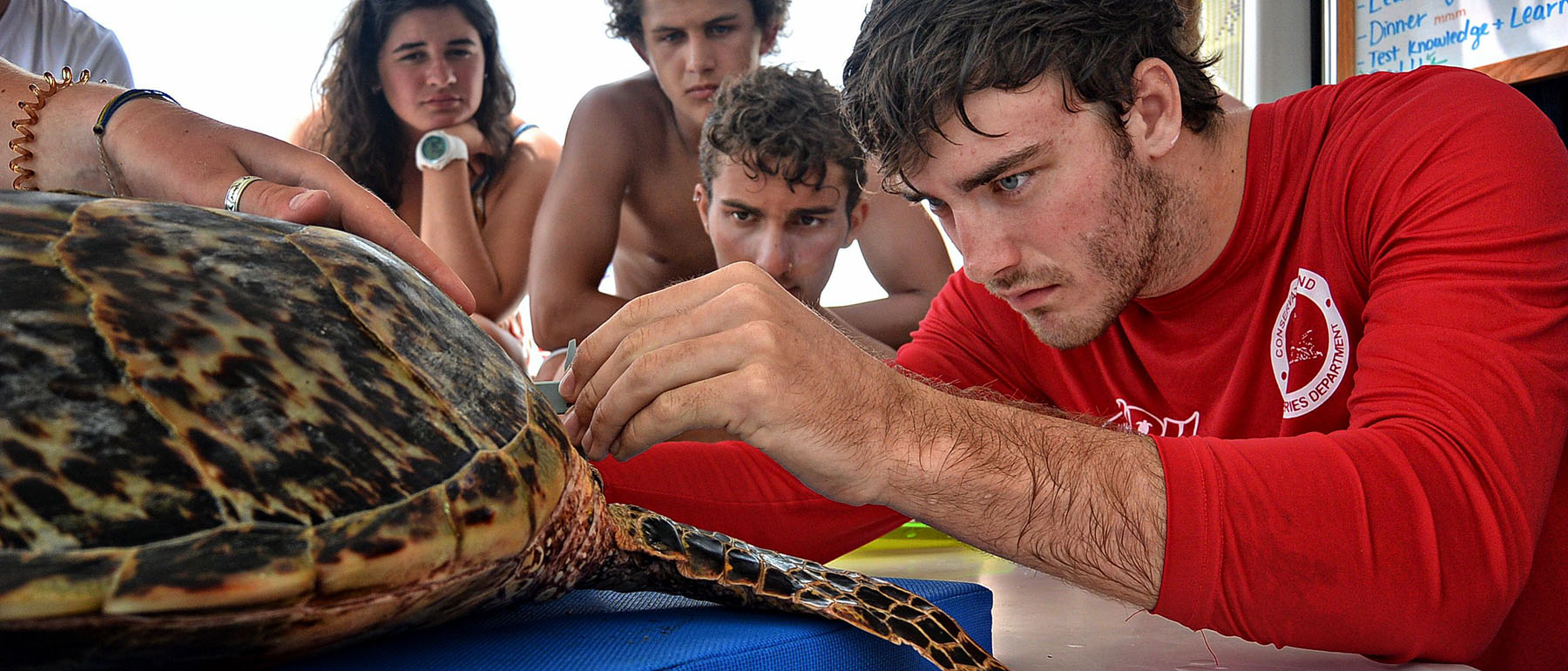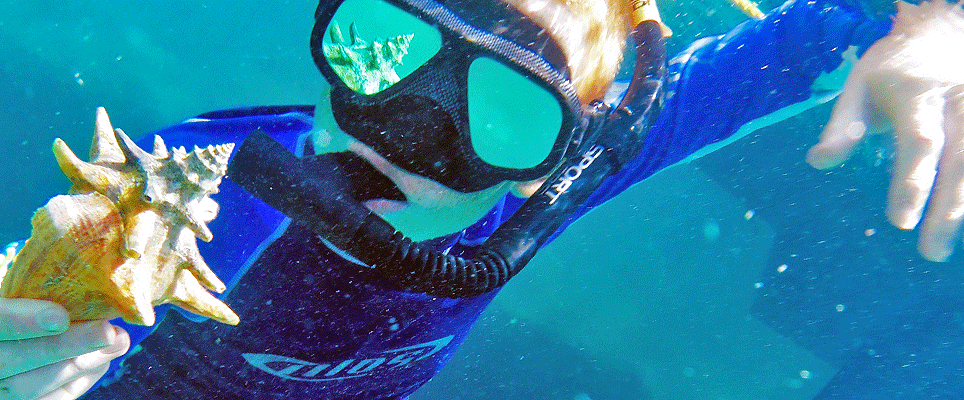 Do you have an interest in marine science?
If so, our marine biology summer camps are the perfect place for you! Our staff biologists work with you to teach you all about the marine habitats and creatures you'll be discovering during your voyage. All SeaTrek students take part in exciting marine biology presentations. As well as hands-on activities and you can earn community service and/or academic credit. While taking part in the marine science camp, students will SCUBA dive and learn about sailing.
Marine Biology Projects
Coral Reef Ecology
Reef Fish & Invertebrate Identification
Sea Turtle Conservation
Mangrove & Seagrass Ecology
Marine Resource Conservation
Introduction to Oceanography
Underwater Naturalist Diver Techniques
Ever wonder what a marine scientist really does?
Then dive deep into the unique marine environments around the British Virgin Islands with our biologists. While enjoying the dives, you can earn community service and/or academic credit.  We are a marine biology camp. During your voyage you can participate in one of our ongoing science projects or explore an independent study topic of your choice!
Click on any of these project links to learn more.
So, you know which projects you're interested in…What do you need to do next?
Students who want to participate in one (or more) science projects for community service and/or academic credit should contact our Director of Marine Science so she can answer any questions and get you started on your way. It is no problem to help you earn at least 15-25 hours of community service during your 3-week voyage. And if you want to go to the next level and earn academic credit, she will contact your school to see if you can get science (elective/enrichment) and/or physical education credit for your work.
If you want to dive even deeper into the fascinating world of marine biology, you might consider signing up for our FATHOMS (Focused Adventure Through Hands On Marine Science) voyage. In addition to the science activities listed above, SeaTrek's FATHOMS students participate in two NAUI sanctioned dive specialties: Introduction to Scientific Diving and Marine Heritage Awareness. FATHOMS students also visit the US Virgin Islands and earn additional community service and academic credit hours. Click HERE to find out more about FATHOMS!

At SeaTrek we are continuously striving to have less of a negative impact and more of a positive one on the tropical marine environment we enjoy so much during the summer. That's why we have begun a partnership with Stream2Sea.com, an eco-conscious company that has formulated biodegradable sunscreen and body care products that reduce the impact cosmetic ingredients have on our planet's waters, including the coral reefs that are our marine biology summer camp playground.
So, what do you need to do to get your discount and support Stream2Sea and SeaTrek BVI? Just go to the SeaTrek BVI landing page on the Stream2Sea website https://stream2sea.com/?ref=seatrekbvi, click on the banner (above), select the items you want, and receive your 10% discount and make your 20% donation to SeaTrek's ocean conservation efforts and student scholarship fund.
We all need to do our part to protect the ocean and waterways that we enjoy and depend upon. Supporting Stream2Sea products and learning more through SeaTrek BVI is a great first step.