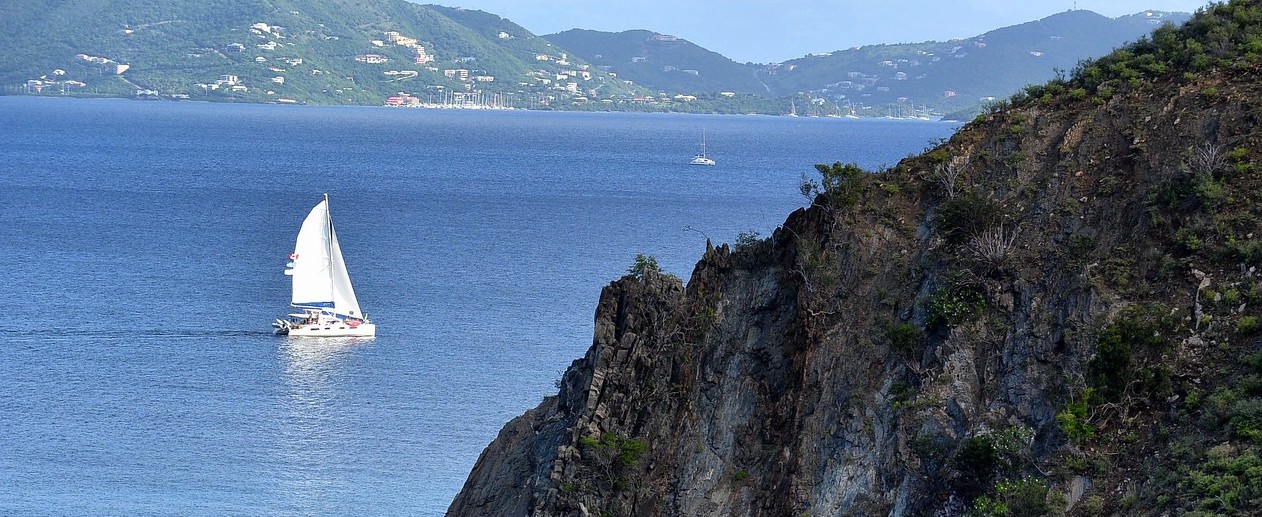 Sail A Yacht. You Can Check It Off Of Your Bucket List!
Our adventure summer sailing camp explores above and below the waters of the British Virgin Islands and the Caribbean from our home base aboard 45-foot live-aboard sailing yachts. Our safe, stable catamarans provide the perfect platform for learning to sail or taking your sailing and boating skills to the next level.
You are the crew! No prior experience is required at this sailing camp. From learning the language of sailing, how to read a chart and plot a course to cleating lines, tying knots, and getting your dinghy license, our highly skilled and experienced staff will teach you everything you need to know during your Caribbean sailing camp.
Not only are these yachts our home, they are our primary means of transportation between islands. SeaTrek students learn by doing as they take full control of their yachts, including sail trimming, navigating, and taking the helm as skipper of the day.
The British Virgin Islands are the perfect backdrop for our teen sailing camps. Each of the thirty-six tropical islands outlining the Sir Francis Drake Channel provide the protected waters of our at sea classroom. Combined with the consistent easterly trade winds, the British Virgin Islands are considered the world's sailing capital.
We also employ certified American Sailing Association (ASA) Instructors who can guide you in earning your optional ASA 101 Basic Keelboat Certification and ASA 103 Coastal Cruising Certification. Visit our ASA Sailing Certifications page to find out more!
Note that ASA 101 is a pre-requisite for ASA 103, and both can be earned in a single 3-week voyage. ASA 103 cannot be completed on two-week voyages.  ASA courses are not available on our Set Sail programs.