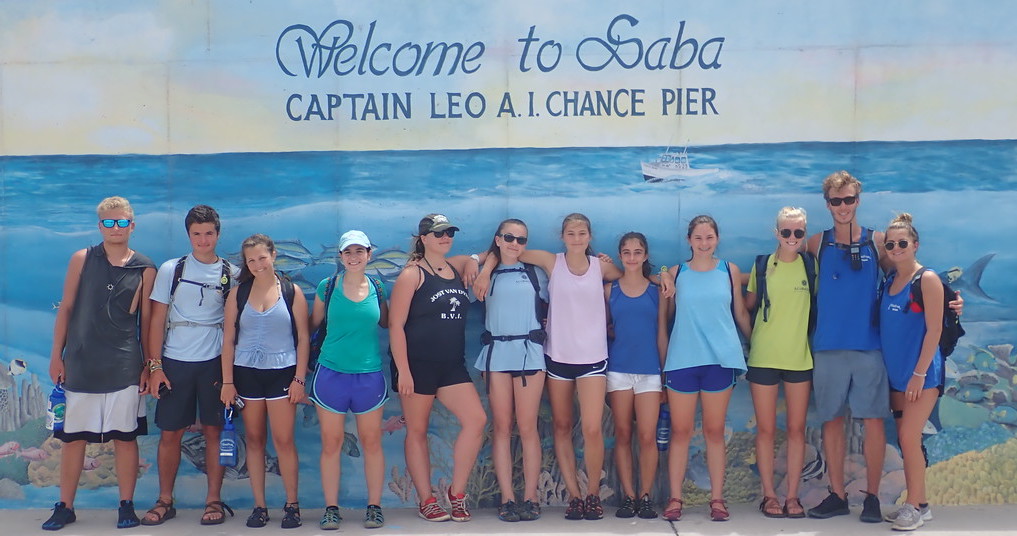 Leeward Islands Explorer Voyage – Waitlisted
Leewards Explorer is back and better than ever!
Our highly requested Leeward Islands Explorer voyage will resurface for next summer. This 21-day program is participant-driven. Students have the opportunity to dive multiple times a day, hike dormant volcanoes, swim, sail, explore, or just relax. Students decide what they would like to gain from the trip and create their itinerary. Due to the unique schedule, no two Leeward trips are the same.
Students start in St. Martin, then head down to St. Barts, Ile Fourchue, Sint Eustatius, Saba, Anguilla, and Sombrero Cay before ending in Tortola. This fantastic voyage includes four long open ocean crossings, fishing, cliff jumping, hiking, exploring the local cultures, and more.
As Captain Ron says, "If anything is going to happen, it's going to happen out there." So SeaTrek sets off to find the adventures that lie on the next island.
Unlike our Main Program voyages in the BVI, the Explorer voyages do not offer scuba instruction so scuba certification is a prerequisite for all participants. Those who attend have many opportunities to hone their diving skills over the three-week program.
For those wanting to walk away with new certifications, students can register for the American Sailing Association Basic Keelboat (ASA 101) Certification and/or NAUI Underwater Photography class.
All participants will also receive a Sherwood dive computer that they can keep!
The Leeward Islands Explorer voyage will likely fill up fast! So don't get left sitting on the dock. Register for this voyage or find out more by contacting Capt. Monk: 1-(877) GO SAILING (467-2454).
CLICK HERE FOR A TASTE OF WHAT YOU'LL EXPERIENCE ON THE LEEWARD ISLANDS EXPLORER VOYAGE!
DATES AND COSTS
Leeward Islands Explorer
July 8-July 28    $7,390