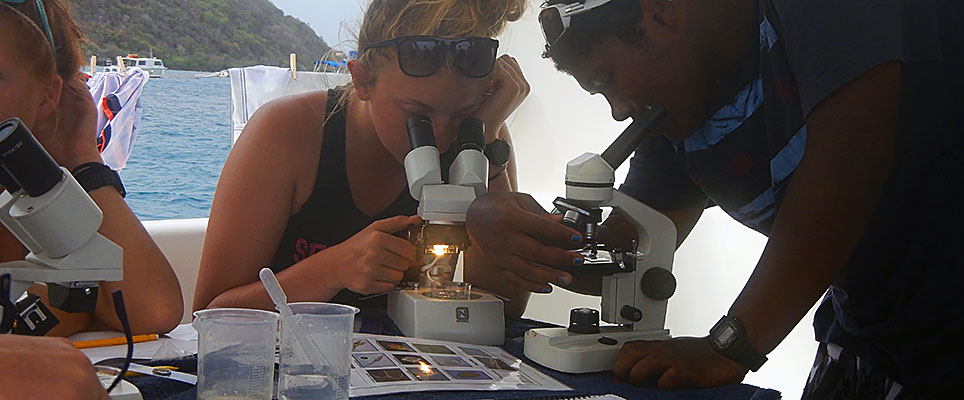 Water Quality and Plankton Analysis
PLANKTON PRODUCE 50% OF THE OXYGEN WE BREATHE AND ARE THE BASE OF THE OCEAN FOOD WEB!
Students assist staff scientists in monitoring water quality by collecting water samples, classifying plankton populations, and recording and analyzing data. Students use hand-held sensors/equipment to examine physical and chemical water quality parameters: temperature, salinity, and pH. Students investigate the role of plankton in the marine food web and how they can be used as important water quality bioindicators. Students explore the human-related factors that impact water quality and ultimately threaten marine life and ecosystem health.
To find out more about our marine science projects and options for community service and academic credit, please contact our Director of Marine Science and check out our Biologist's Log.