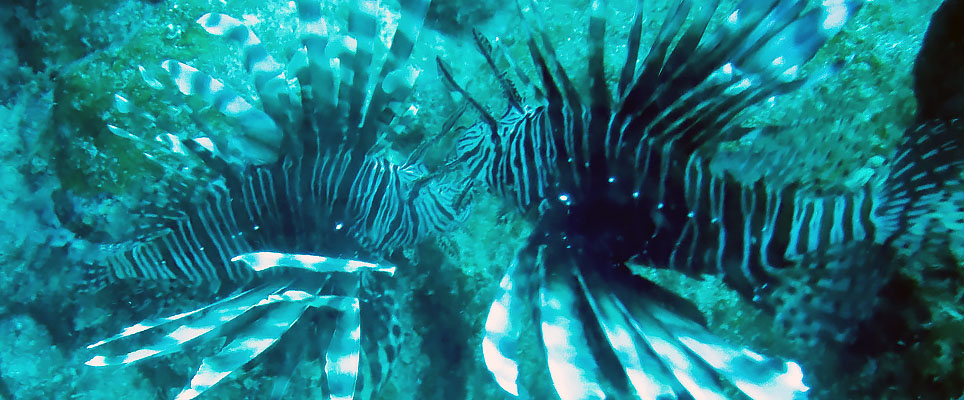 Lionfish (Invasive Species) Monitoring & Removal
Join a regional effort to combat the negative impacts of invasive lionfish!
Students assist the BVI Reef Guardians in fulfilling their mission of curtailing the devastation that lionfish bring to marine ecosystems where they are non-native and invasive species. Students are involved in finding, marking, and cataloguing lionfish species so that researchers can then locate and remove them from the reef. Students learn about the biology of lionfish and the impact such invasive species can have upon the ecology and health of coral reef ecosystems. Students discuss their findings and present their work to their peers and staff scientists.
To find out more about our marine science projects and options for community service and academic credit, please contact our Director of Marine Science.