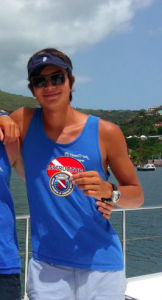 SeaTrek BVI is proud to present the next in our series of Staff Spotlights – Captain Adam Smith. Each month we will be highlighting an individual staff member so you can get to know us a little bit better. We all come from different backgrounds but have a special bond that truly makes us a family! #SeaTrekBVI #StaffSpotlight #SummerCampAtSea
Captain Adam grew up on the Coast of New Hampshire, learning to sail at the early age of five. Not only is he a natural sailor, he is also a NAUI Instructor Trainer (NAUI 55924). Adam is an extremely seasoned traveler and brings his experiences to his teaching style. Whether it be working at a dive operation in the Cayman Islands, attending University in Scotland, or visiting relatives in Southeast Asia, Captain Adam has seen it all! On your voyage, make sure to sit down and chat with Adam, he has some great stories to tell! 
When was your first summer at SeaTrek?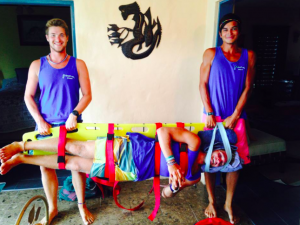 My first summer at SeaTrek was in 2007, so I've been here for almost half of my life!
What is your favorite part about SeaTrek? 
My favorite part about SeaTrek is the unbelievable sailing we get to do. The wind is always strong in the BVI, and the islands are close enough together that there's always an opportunity to put up sails. 
What is your favorite SeaTrek meal? 
My favorite SeaTrek meal is Sloppy Joes.
    4. Favorite dive?
My favorite dive is definitely the Chikuzen. There's always great pelagic life circling around the wreck, as well as huge schools of snapper and grunts. I also love Blacktip Reef and the Chimneys.

Favorite marine creature?
I love manta rays, and was lucky enough to see one in the BVIs just last summer!
Most memorable moment with SeaTrek? 
Hiking the MaJohnny Hill is always the most memorable thing for me. No matter how many times I do it, the view at the top is always breathtaking.
Advice for SeaTrek newbies?
Load up on sunscreen! The sun will get you quickly if you're not protected.