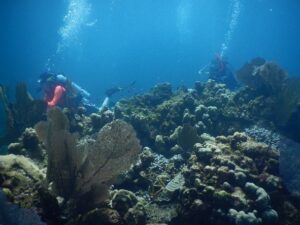 I don't know about you but when I think of 2020, all I can say is "Huh? What the…?" It was certainly not how I expected the decade to get started. But not to worry – because out of the struggles of 2020 have come some really great ideas – like new and exciting voyages with SeaTrek BVI.
Have a May-mester? No problem! Have a pre-season commitment for fall sports? We hear you! This adventure-packed program falls at the perfect time – July 17 – 30. This 14-day voyage provides you with just enough diving and sunshine to scratch that adventure itch without impeding on the rest of your summer plans. As well, it gives students the perfect opportunity to meet new friends and reacquaint with old ones. We understand quarantine has been tough for some and plans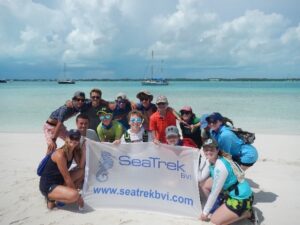 changed or even canceled, so what better place than the Bahamas to escape and reconvene with those you've missed.
We at SeaTrek designed this voyage especially for you, the scuba diving, ocean-loving, thrill-seeking student who was stopped in their tracks by COVID. We added more incredible adventures and learning opportunities to make up for that lost time.
The 700 islands in the Bahamas are calling you. Dive in and explore the 190-mile Andros Barrier Reef where you are likely to see all your favorite fishy friends, descend Nassau's Lost Blue Hole, and "fly" along on amazing drift dives. The warm, clear and creature-filled waters of the Bahamas create a divers' paradise. Divers commonly run into friendly reef sharks, playful dolphin, well-traveled turtles, clever octopuses and more. When it's time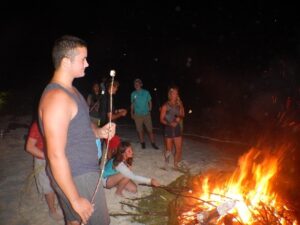 for your surface interval, the fun does not stop, as the trip provides flexibility that allows students to pick from non-diving activities like fishing, exploring the islands, bonfires on the beach, freediving/snorkeling, and so much more.
Call (877) 467-2454  or click here to learn more and save your spot for summer 2021! Check out some of our past Bahamas experiences to catch a glimpse into the adventure ahead and stay connected by following SeaTrek BVI on Facebook, Instagram, and Twitter.