With over 380 NAUI scuba certifications completed this past summer, we are so excited to announce that certification cards have been sent out! These certification cards symbolize the hard work our students put in over the past summer.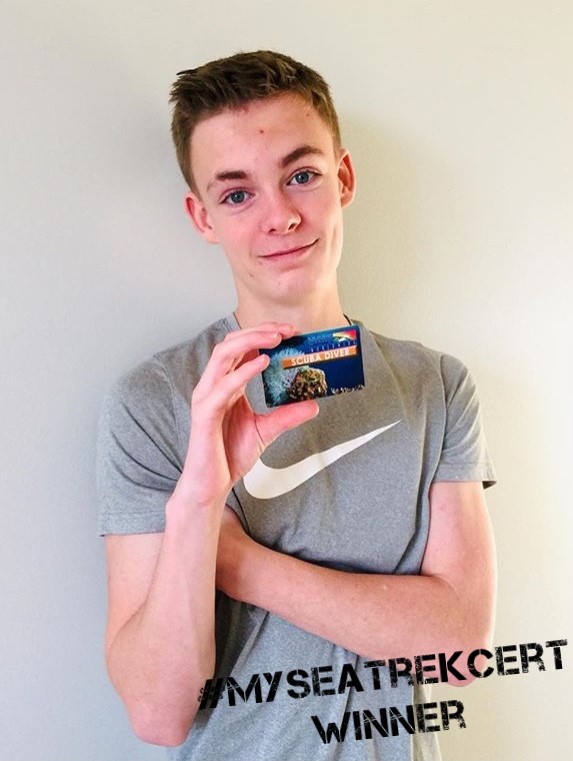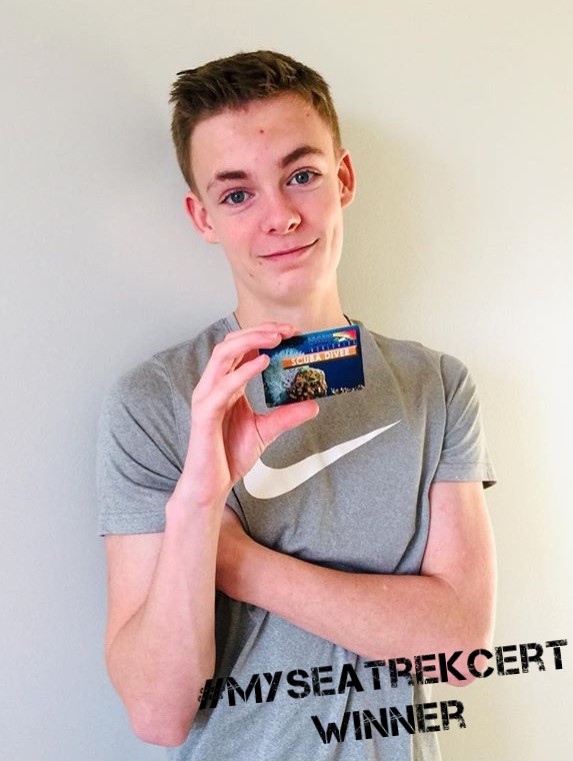 While SeaTrek students were enjoying the beauty of the BVI, they were also learning new scuba diving skills every single day! Whether it was working on proper buoyancy, or being able to identify a new marine creature, SeaTrek students worked hard to become more skillful scuba divers.
These certifications included everything from basic scuba diver through Instructor. We are so proud of all of our students and wanted to offer them a chance to show off their success. This past month we ran a contest on social media allowing students to display their amazing certifications and hard work. To enter the competition the students had to post a selfie of themselves holding up their certification cards and using the tag #MySeaTrekCert on Facebook, Instagram, or Twitter. This selfie automatically entered each participant into a random drawing with a grand prize of $200.00 to the SeaTrek store. That's a lot of SeaTrek swag! The winner was Ben showing off his brand-new SCUBA diver card (pictured at the top). We hope he enjoys his prize and thanks all who entered! We love seeing your smiling faces.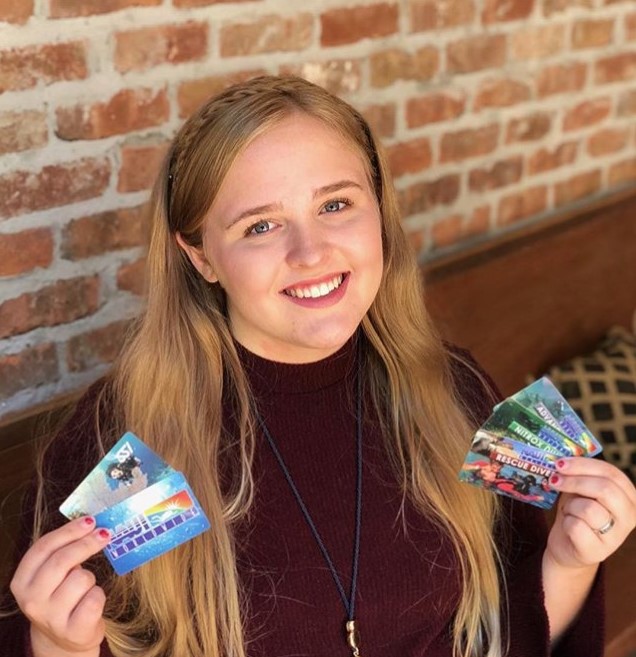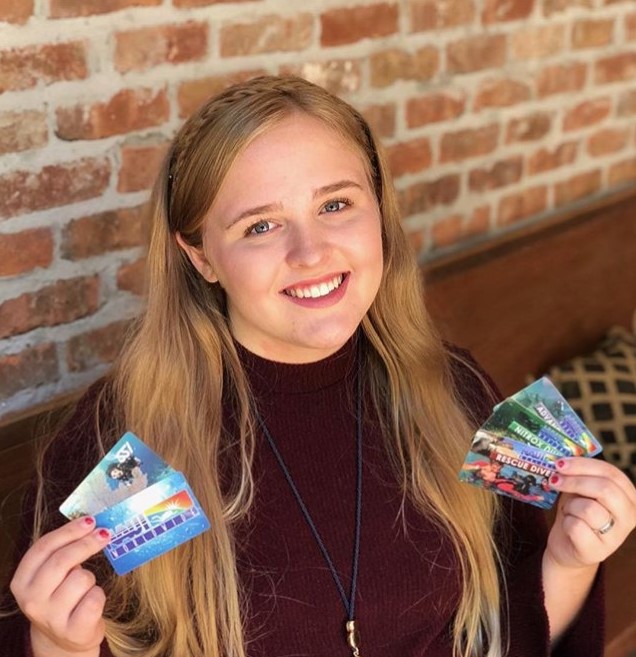 Stay tuned on our Social Media channels for more opportunities to win amazing prizes!