In September 2017 the Virgin Islands were hit by Category 5 Hurricane Irma. This storm created devastation amongst the beautiful islands that SeaTrek has been able to call home over the past 15 years.  Though Hurricane Irma brought sadness and devastation to the islands, the people of the BVI are extremely resilient and have a very positive outlook.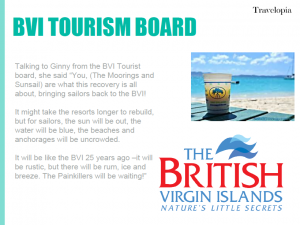 The Moorings, where we charter our boats, is already in the process of getting damaged boats repaired and replaced. The Ferry system is now up and running again, and businesses are beginning to rebuild and reopen. We have also heard from all of our close friends, who are like family, in the BVI and we are very happy to announce that despite some loss of property, they and their families are safe.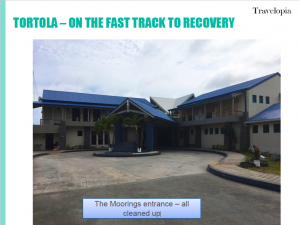 SeaTrek was also very fortunate to have minimal damages in both of our warehouses from Hurricane Irma. This is a true blessing and will allow for us to move forward 100% with our 2018 voyage preparations. Monk and a few of our staff will be visiting the BVI in early November to clean up any of the damages.
The people of the BVI will rebuild and are remaining strong to get things back on track. As for now, we will continue to send our positive thoughts and are already eager to get back down island to give the community our business and as much support as we can!
#BVIStrong