SeaTrek BVI is proud to present the next in our series of Staff Spotlights – Joseph Tolles. Each month we will be highlighting an individual staff member so you can get to know us a little bit better. We all come from different backgrounds but have a special bond that truly makes us a family! #SeaTrekBVI #StaffSpotlight #SummerCampAtSea
Joseph Tolles will be leading the FATHOMS summer 2020 voyage. He grew up in a rural farming community in the town of Akron, Michigan. This sparked his interest in the outdoors and turned him into an avid outdoorsman spending his free time hunting, fishing, and camping. Joseph's interest in the outdoors led him to the BoyScouts where he learned many valuable leadership and life skills, he moved his way up the ranks until he achieved the coveted rank of Eagle scout. Joseph is still very involved with the scouting program and he is currently an assistant Scoutmaster in his hometown scout troop.
Joseph has always loved the ocean and had an interest in marine biology. This interest led him to find the SeaTrek program, first as a main program student then as a FATHOMS student. He fell in love with the BVI and the amazing creatures underneath the ocean waves. His experiences and memories as a SeaTrek student have stuck with him and he says, they "have helped to turn me into the person that I am today."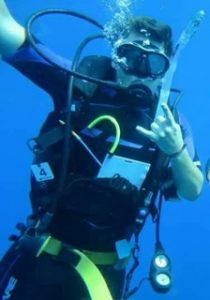 Outside of SeaTrek, Joseph is a full-time student at Lake Superior State University in Sault Ste. Marie, Michigan. He is pursuing a degree in fisheries biology with a minor in marine sciences. He looks forward to spending this summer with you and can't wait to explore the natural wonders that the BVI has in store.
When was your first summer at SeaTrek?
I first attended SeaTrek in the summer of 2016 as a main program student on voyage 3.
What is your favorite part about SeaTrek?
I would have to say that my favorite part of SeaTrek is being able to have a new experience every single day. From being in the ocean for the first time to see a real life shipwreck, every day is filled with adventure.
What is your favorite SeaTrek meal?
 My favorite SeaTrek meal would have to mac and cheese with a healthy dose of six pepper added in for some kick.
If you could go diving anywhere in the world, where would you go?
I would love to dive with great white sharks off the coast of South Africa.
What is your favorite Marine Biology Fact?
My favorite marine biology fact would have to be that an octopus is one of the few creatures who not only can change the pattern and texture of their skin but are also smart enough to learn complete complex tasks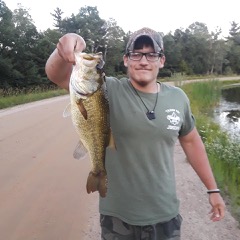 such as opening jars.
Favorite Marine Creature?
I would have to say that my favorite marine creatures by far are sharks of any species, but if I had to narrow it down to one I would say great white sharks.
Advice for SeaTrek newbies?
My advice to SeaTrek newbies would be to be open to new experiences, be willing to learn something new, and most importantly to have fun!
Describe yourself in emojis! 🐟🦌🎣🤿😃
Share your favorite memories with SeaTrek staff on Facebook, Instagram, and Twitter and stay tuned for more fun blogs and events near you.