SeaTrek BVI is proud to present the next in our series of Staff Spotlights – Jeff Appel. Each month we will be highlighting an individual staff member so you can get to know us a little bit better. We all come from different backgrounds but have a special bond that truly makes us a family! #SeaTrekBVI #StaffSpotlight #SummerCampAtSea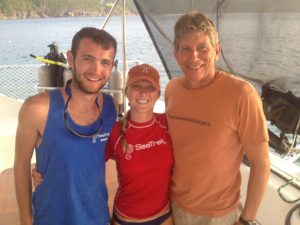 Jeff Appel is from Brenham, Tx. He was in the automobile business as a part-owner of Dodge and Ford Dealership for 30 years. Jeff is now in the real estate business, buying and selling properties, and investing in rental property.
He has been diving since he was certified as a college course at the University of Texas. Jeff has logged approximately 550 dives, most at the Caribbean locations of Cozumel, Belize, Grand Cayman, Little Cayman, Roatan, Akumal, and the Bahamas. He has a love for diving as it allows me to see the wonder of the ocean first hand and the complexity and diversity of the coral reef. Jeff enjoys sharing what he has learned with others, so they too can learn to love the underwater world.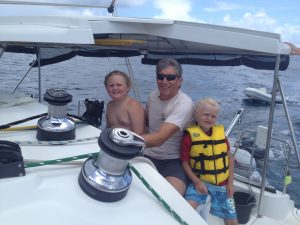 Jeff has known Seatrek's Monk Daniel since they were in Jr. High School. (Sorry, he won't tell you stories).
Although he had his basic, Nitrox, and Advanced certification before his first voyage with Seatrek, he was able to obtain his divemaster certification on my first Seatrek voyage. This summer will be his 3rd voyage with Seatrek, and he looks forward to sharing the joy of diving with the other participants. Jeff will be a divemaster on the SeaTrek Bahamas Explorer Voyage in July.
Share your favorite memories with SeaTrek staff on Facebook, Instagram, and Twitter and stay tuned for more fun blogs and events near you.