SeaTrek BVI is proud to present the next in our series of Staff Spotlights – Virgilio aka "VG" Gonzalez. Each month we will be highlighting an individual staff member so you can get to know us a little bit better. We all come from different backgrounds but have a special bond that truly makes us a family! #SeaTrekBVI #StaffSpotlight #SummerCampAtSea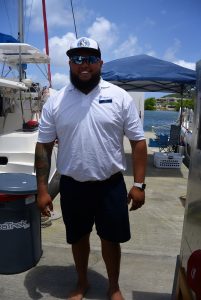 Virgilio aka "VG" comes to SeaTrek from North Carolina. He has a wealth of diving knowledge and some of the craziest diving stories we have ever heard. VG is a NAUI Instructor, blending his passion with work. Not only is he an avid diver, but he is also SeaTrek's resident jokster. VG is always plotting a prank or finding a way to make someone laugh. This winter you can find him back in the Caribbean teaching diving on the Avalon in the Bahamas.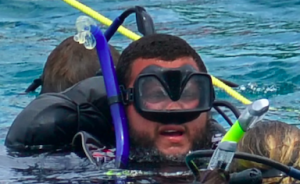 When was your first summer at SeaTrek?
This past summer, 2017
What is your favorite part about SeaTrek
Living on such amazing boats in such a beautiful place.
What is your favorite SeaTrek meal
Definitely the goulash and beef burritos!
Favorite Dive
Coming from eastern North Carolina definitely the wrecks RMS Rhône and Kodiak Queen
Favorite Marine Creature
Lobster "bugs"
If you could dive anywhere in the world, where would you go?
Chuuk and Paleo in Micronesia
Most memorable moment with SeaTrek?
Interacting with students; most famously the 30 foot or so hot dog toss from one boat to another.
Advice for newbiews?
Come excited, and bring sun screen!