SeaTrek BVI is proud to present the next in our series of Staff Spotlights –Captain Kat Daniel! Each month we will be highlighting an individual staff member so you can get to know us a little bit better. We all come from different backgrounds but have a special bond that truly makes us a family! #SeaTrekBVI #StaffSpotlight #SummerCampAtSea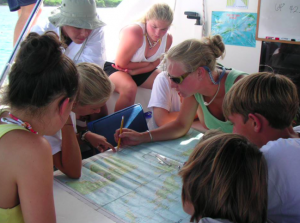 Kat grew up in a small town in Michigan but has had a love for the ocean form a young age. After completing her NAUI Instructor at the famous Halls diving center, she went on to work on a live aboard dive vessel in Hawaii. Today, Kat is a NAUI Course Director Trainer, which is one of the most prestigious designations that NAUI offers. When not in the BVI Kat, and Monk are busy raising their two boys. She teaches math and science at a private school. You could say that their life has the best of both worlds!
When was your first summer at SeaTrek?
 2003
What is your favorite part about SeaTrek?
My all time favorite part about SeaTrek is Sailing!
What is your favorite SeaTrek meal?
Shortcut Beef Stew, it's delicious!
Favorite Dive?
My favorite dive site would have to be the wreck of the Fearless
If you could dive anywhere in the world, where would you go?
I would love to go diving in the Galapagos Islands!
Favorite Marine creature?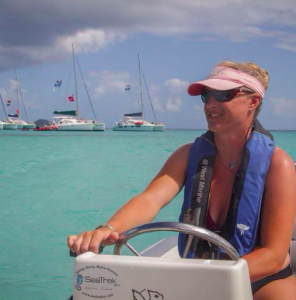 My favorite marine creature is the Yellowhead Jawfish.
Most memorable moment with SeaTrek?
Exploring Sombrero Key during the Leeward Islands voyage with Micah and Kaleb 🙂
Advice for SeaTrek newbies? 
Goldbond is your friend! Use it!