Your SeaTrek BVI voyage is just few months away and the holidays are the perfect time to stock up on necessities for your summer adventure! Check out our 2017 Holiday Gift Guide our top 10 must have products for your voyage with SeaTrek BVI.
SeaTrek BVI Hoo-Rag
Our latest addition to the SeaTrek online store is something you are going to want to have! This is one of our most versatile products and will make a great stocking stuffer. Use it as a bandana, neck gaiter, beanie, face mask, head band (nice for diving!) – the options are endless. The Hoo-rag is made of 100% polyester microfiber that wicks away moisture and protects you from the sun's harmful rays! Rated to 30 UPF. http://www.seatrekbvi.com/product/seatrek-hoo-rag-2/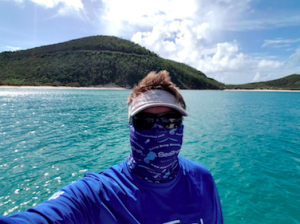 Microfiber Towel
This item is an absolute must have! Our thirsty 20″ x 40″ Microfiber towel is compact and will dry you off better than a 5-star resort towel! Experienced SeaTrek students pack 2 or 3 of these so that they always have a dry one available and they can still reserve one for fresh water showers. Yes, one full size beach towel takes up more space than three of these microfiber towels.
http://www.seatrekbvi.com/product/microfiber-towel/
Stream2Sea Sunscreen and Skincare
Stream2Sea is an eco-concious company that has formulated biodegradable sunscreen and body care products that reduce the impact that cosmetic ingredients have on our planets waters, including the coral reefs that are our summer playground. If you want to reduce your environmental impact, these products are a must have!

https://stream2sea.com/products?wavemaker=79
NAUI T-shirt
Are you proud to be a NAUI certified Scuba diver? Show off you awesome talent and NAUI pride with an awesome t-shirt! http://shop.naui.org/ladies-t-shirt-definition-of-diving/
Mask Fins and Snorkel
As a student at SeaTrek BVI you are required to purchase your own Mask Fins and Snorkel. This is a great gift for the Holidays! We recommend going to your local dive shop you can ensure proper fit.
Fleece Sleeping Bag
The SeaTrek fleece sleeping bag is the perfect weight for the tropical climate you'll experience while voyaging with us. You will not need your traditional sleeping bag while in the BVI. This bag is durable, lightweight, and it dries fast if you get caught in a moonlit drizzle while catching your forty winks under the stars.  http://www.seatrekbvi.com/product/fleece-sleeping-bag/
NAUI Duck
If you have already been on a SeaTrek voyage then you know the importance of the NAUI Duck and the famous #DuckWars. These little guys make a perfect stocking stuffers! Get your very own NAUI Duck here: http://shop.naui.org/naui-duck/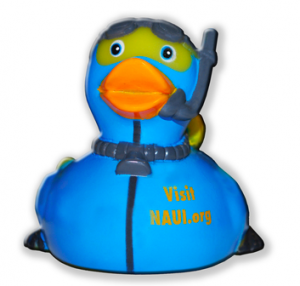 Sun Shirt
Our SeaTrek BVI Sun Shirt is the perfect option for looking good and staying protected from the sun. They are high-quality, light weight, and quick-drying – exactly what you need in island apparel. Plus, they're a great way to show your SeaTrek pride! http://www.seatrekbvi.com/product/seatrek-sun-shirt/
NAUI Water Bottle
Stay hydrated in the winter months while representing NAUI. We love these water bottles because they are suited for both hot and cold beverages.
http://shop.naui.org/naui-tervis-24-oz-water-bottle/
Slap Strap
Has your hair ever gotten tangled in a silicon mask strap? If so, you know the pain and probably already have your own SeaTrek BVI slap strap! This is one of our best selling and most useful products! Go ahead and add this to your list for stocking stuffers! You can thank us later.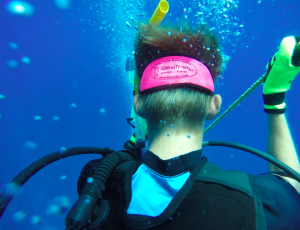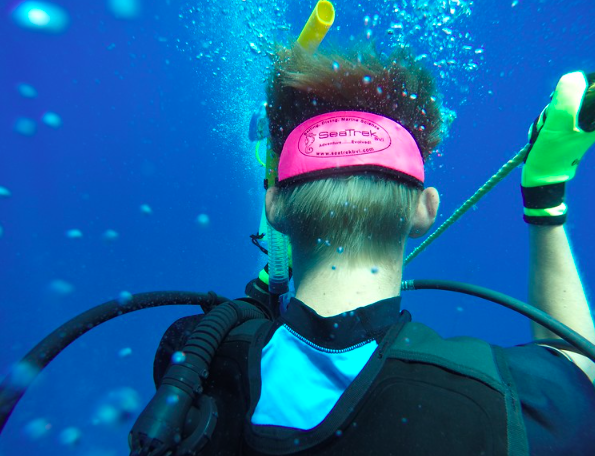 http://www.seatrekbvi.com/product/seatrek-slap-strap-with-logo/