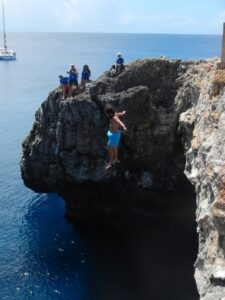 My name is Capt Bucky, and through this series, I am going to give you a glimpse at some of the islands you will have the opportunity to explore on our Leewards adventure. We will start at Sombrero Cay, also known as Hat Island. A small island part of the British Overseas Territory of Anguilla. Sombrero Cay is situated 30 miles from Anguilla and 60 Miles from Virgin Gorda, making it feel as though you are in the middle of the ocean. The island is a bird sanctuary and has not been occupied by human society in more than 30 years.
It took us about 4 hours to reach Sombrero from Anguilla, and when we arrived, I immediately sensed Sombrero was special. We anchored in about 60 feet of water and discovered that the depth stayed constant up to the island. On our first snorkel, we were amazed by the 100+ foot visibility and the abundance of wildlife. Since the island has been uninh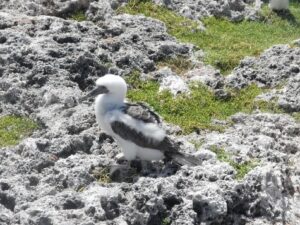 abited for decades, the wildlife was unfamiliar with divers, and we would often have nurse sharks and other fishes swim right up to us to investigate. The island is a completely flat rock that rises steeply 40 to 50 feet out of the ocean, allowing for excellent cliff jumping. So, we often spent our surface interval times jumping from the rock faces and watching the juvenile birds get acquainted with the world.
The diving at Sombrero was other-worldly. The island is tiny, so at first glance, it seemed we were diving the same "dive site" repeatedly, but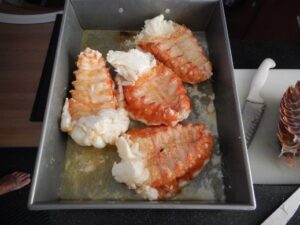 every dive was completely different from the last. With excellent underwater visibility,  we could see sharks swimming in the deep blue water and octopuses hunting near the island. To top it all off, there was also a fishing boat sharing the bay that sold us fresh lobster one day. Sombrero Cay is a magical place that few people will ever have the chance to explore.
Follow our short series to learn more about this spectacular trip, or call (877) 467-2454 to reserve your spot for summer 2023 today. Leewards Explorer will set sail on July 8, 2023, and run for 21 days. SeaTrek will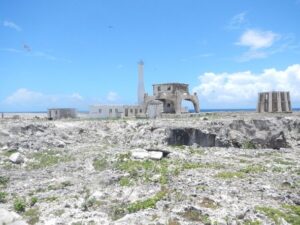 send one boat of 12 students to explore these breathtaking islands, so space is limited, and spots fill up fast.