Today concluded the first day of FATHOMS 2021, the 10 year anniversary of FATHOMS! Everyone met FATHOMS Lead Anna in St. Thomas, USVI. We spent the early afternoon meeting each other, learning how much we had in common, and getting settled into our hotel for the night. That's when the fun truly began. We had a pizza pool party, where we invented some new pool games and were continually impressed with everyone's water entry abilities. We got to know each other over a spirited game of two truths and a lie with a lot of laughs. We had a very passionate discussion about pizza toppings and the shows we enjoy, which flowed into science movie night. Movie night was interrupted by a small lizard trapped in the bathroom corner, but he was safely released outside. This little lizard was the perfect introduction to the next three weeks of hands-on science. We headed to bed early to prepare ourselves for tomorrow: a day filled with adventure, marine science, and excitement.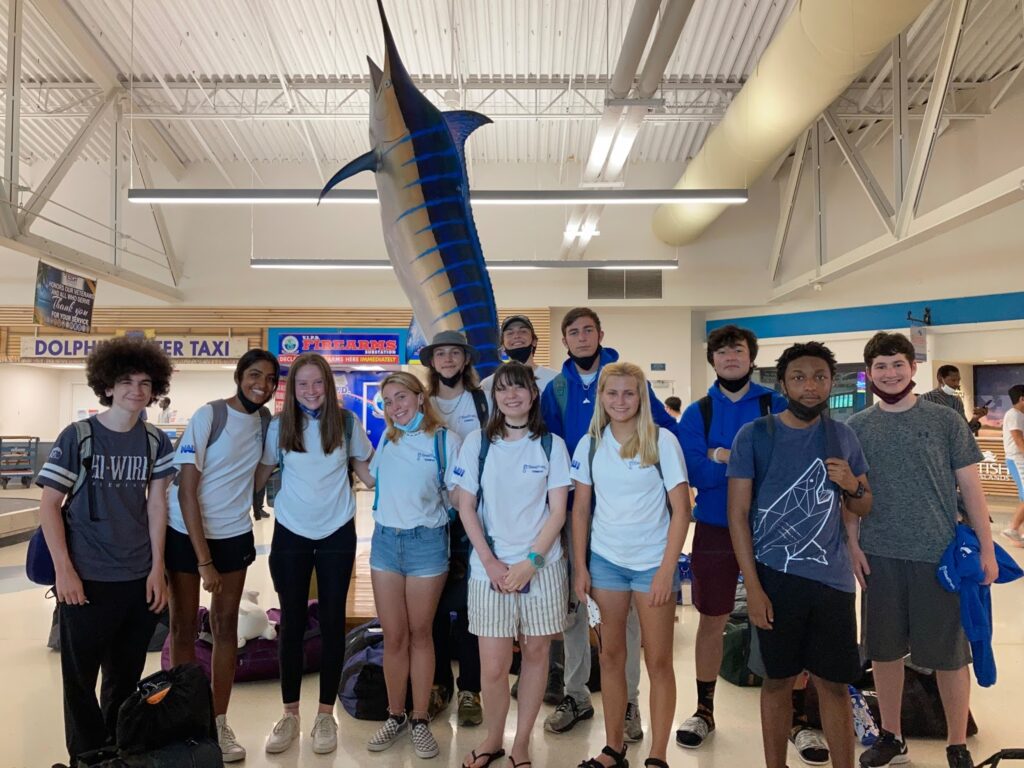 All FATHOMS 2021 students arrived safely at the airport and got to meet the world record Atlantic Blue Marlin statue, which we speculated about (how did they catch it and get it out of the water?).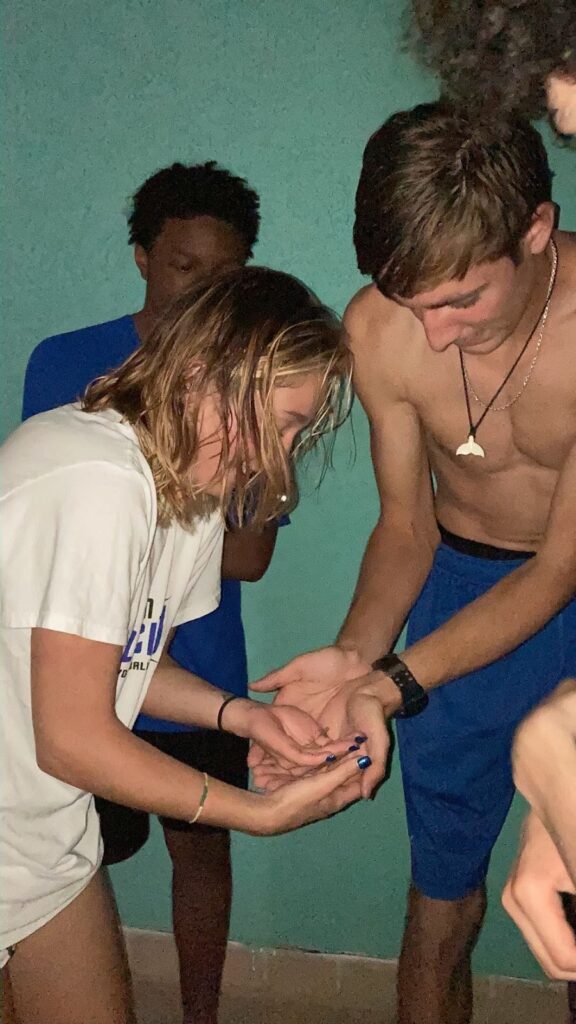 Thanks to the small lizard who interrupted movie night for our first hands on science experience! He was stuck in the corner of the bathroom, but Nico and Cat (with lots of helpers) quickly caught and released him safely outside.