On program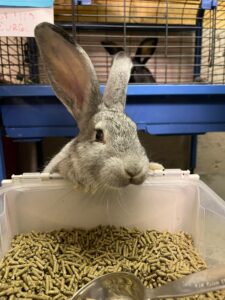 or off, our team of fantastic staff continues to do good in their community. Today we would like to take a moment to celebrate first-year staff member Chase Janes for getting his scout service project off the ground and approved. On June 4, 2023, Chase will attend a court honor ceremony to celebrate his ranking as an Eagle Scout. An Eagle Scout is the highest rank bestowed in scouting and is a great honor and achievement.
Chase has worked hard in his community for many years to achieve this ranking, but one project we would like to spotlight today is his mobile food pantry used by the Marshfield Animal Shelter. The design allows the team to accept and distribute resources to the community. Keep reading to learn more about the project, or follow along on Facebook .
                                                                MOBILE PET FOOD AND PANTRY
AN EAGLE SCOUT PROJECT
BY CHASE JANES
BSA TROOP 101
MARSHFIELD, MA
ABOUT THE MOBILE PET PANTRY
The Mobile Pet Pantry will supply dog, cat, and small animal food and supplies to families in need.

It will be an enclosed trailer that can be moved to different locations to help increase donations and raise awareness of the Marshfield Animal Shelter, e.g., The Marshfield Fair, Marshfield Beaches, and Grocery Stores.

Will benefit the Marshfield Animal Shelter because it will expand how the shelter helps the community of Marshfield, and help pets who are in good homes but with families who can't afford to buy pet food

The Mobile Pet Pantry will help to reduce the number of animals in the shelter who are surrendered due to financial hardship.

This project will benefit the Marshfield Animal Shelter and is supported by Marshfield Animal Control.
WHY AM I RAISING MONEY?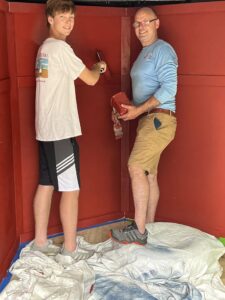 Purchase an enclosed 6×12 cargo trailer

Professional trailer wrap and addition of small business logos

Materials to retrofit the trailer with racks and storage for pet food, supplies, and animal carriers

Build of drop door for donations

Supplies – Paint, tools, wood, shelving, bins/ scoops for food
WHO WILL BENEFIT FROM THE MOBILE PET PANTRY?
The Community of Marshfield, MA

Friends of Marshfield Animal Shelter

Marshfield Animal Control
WHY IS YOUR DONATION IMPORTANT?
Your donation to this cause helps to make this Eagle Scout project possible and supports The Boy Scouts of America – BSA Troop 101, Marshfield Animal Shelter, and the Community of Marshfield.