Kirsten is one of our most seasoned students. From the BVI to the Bahamas to the Leeward Islands…Kirsten has done it all! She joined SeaTrek for her first summer at age 11 and will be returning in 2018 for her sixth summer to participate in SeaTrek's internship program. We thank Kirsten for giving us a look into her unique experience with SeaTrek BVI.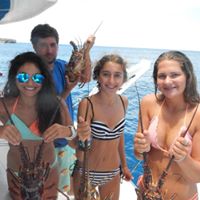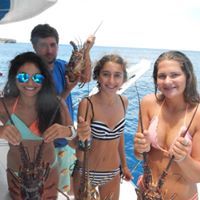 I started my experience with SeaTrek in the BVI where I earned my Rescue and Advanced certifications when I was 11 years old. I instantly knew that this was not going to be my last summer attending Seatrek because I loved it so much! Though I was the youngest student on the boat, I was so inspired by everyone who was there. Everyone was so upbeat, outgoing, caring, and had so many experiences and stories to share.
The following year, I decided that I wanted to try something new and go on the Bahamas explorer voyage and this was yet another amazing experience. We did the coolest things like spearfishing and getting to eat our own catch, kneeling in the sand and having sharks swim all around you, and cliff jumping into blue holes! After my first explorer voyage, my brother and I came home begging my mom to sign us up for another explorer voyage. We chose Belize, which was something SeaTrek had never done before.
Belize was such a cool experience because, unlike the other explorer voyages, you don't follow as strict of a schedule as the main program. We got to dive the Blue Hole, and spear lionfish, which is an invasive species in Belize. After going to Belize I really wanted to go on another new explorer trip. The following summer I heard that SeaTrek was going to try the Leeward Islands. I knew that I wanted to try this new experience, and luckily, my parents signed me up
.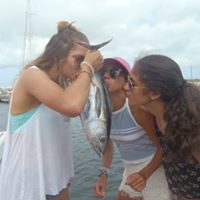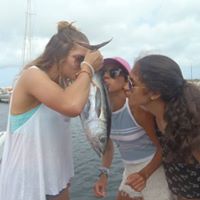 The Leeward trip was something I had never imagined I would experience in my life at such a young age. We sailed from the BVI for 12 hours to the Leeward Islands. We got to dive some of the most incredible dives I had ever experienced. I was actually on track to complete my 100th dive on this trip. Determined to reach my goal, I ended completing 33 dives in 21 days. At 14 years old, I had 100 dives under my belt and this was something that made me stand out from everyone (especially back at home in Chicago). The Leeward trip was unbelievable, we hiked two volcanos, went scuba diving off of an abandoned Island, and we got to jump off the cliffs of Sombrero Island.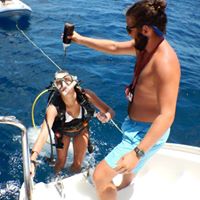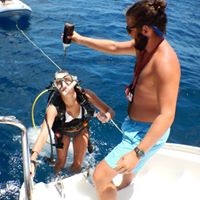 After that trip, I decided to bring a few friends from home with me to the BVI, where at 15 years old I earned my Master Diver certification, and of course, I had a blast with my two friends. This year will be my 6th year going to SeaTrek and I am going to be participating in the ShIP program as an intern. I am super excited to create more awesome memories and earn more experience at the best Summer Camp at Sea!