In a world of consumerism where everyone seems to be wanting more, SeaTrek prides itself on sticking true to its roots and remains a small business that cares about its students. Former SeaTrek staff and students can be found all over the world – each creating their own stories and im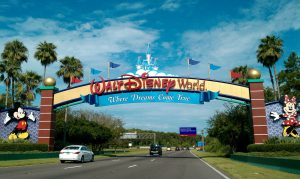 pacting their communities. Soon one of SeaTrek's very own will be taking on a new role at Walt Disney Worldâ!
At SeaTrek, you're more than just a number. With around 50 campers per voyage and a 1:3 staff to student ratio, many times, we know your parents, siblings, or cousins. SeaTrek staff invest in our students and get to meet the authentic versions of themselves as well staff, helps campers foster tightknit friendships amongst their peers.
The authenticity of these bonds goes beyond the few weeks on the boats. Due to the family-like community created at SeaTrek. SeaTrek's Director of Operations, Capt. Monk, enjoys keeping up with past students to see where life has taken them.
Maris Wright, a past Seatrekker, let me bend her ear to hear about her next adventure working at Disney World. As an avid Disney goer, Maris could not pass up the opportunity to see the behind the scenes workings of the "happiest place on earth". During her freshman year at Michigan State University, Maris took a trip down to Disney with one of her classes and received first-hand experience in what makes the Disney dream possible. From that moment, Maris knew she wanted to be a part of the excitement.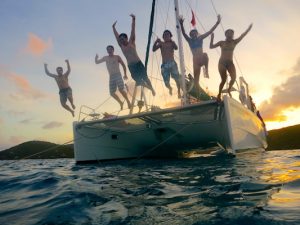 Maris graduated with a degree in zoology and earned herself a position at the Animal Kingdom. She will be working with the conservation education adventure program in the park. The wilderness explorers are the front line of this program. They get people's brains and bodies moving by sending them to explore plants, animals, and more all around the park. By doing this, they are teaching the patrons of the park about conservation and the environment.
When asked what she is most looking forward to, Maris says interacting with all the guests every single day and being able to teach them something. Maris also shared that she wasn't always outgoing and ready to chat with those she did not know. In 2012, when Maris attended SeaTrek for the first time, she was a super shy high school freshman. She hated talking to people, and SeaTrek taught her how to talk, connect, and become friends with new people. The experience of traveling and living on a boat with new friends increased her confidence, and now Maris enjoys meeting new people so much that she's doing it for a living.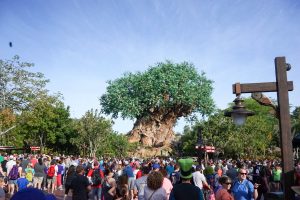 Maris wants all new SeaTrekkers to know not to be afraid to talk to people, especially if they are not on your boat. SeaTrek is a melting pot of people from all over. Get to know as many people as you can; its fun, and you will keep that connection for years.
From everyone in the SeaTrek Family, we would like to congratulate Maris and wish her the best of luck in her new position and we can't wait to hear stories. For more stories and events, follow SeaTrek BVI on Facebook, Instagram, and Twitter.