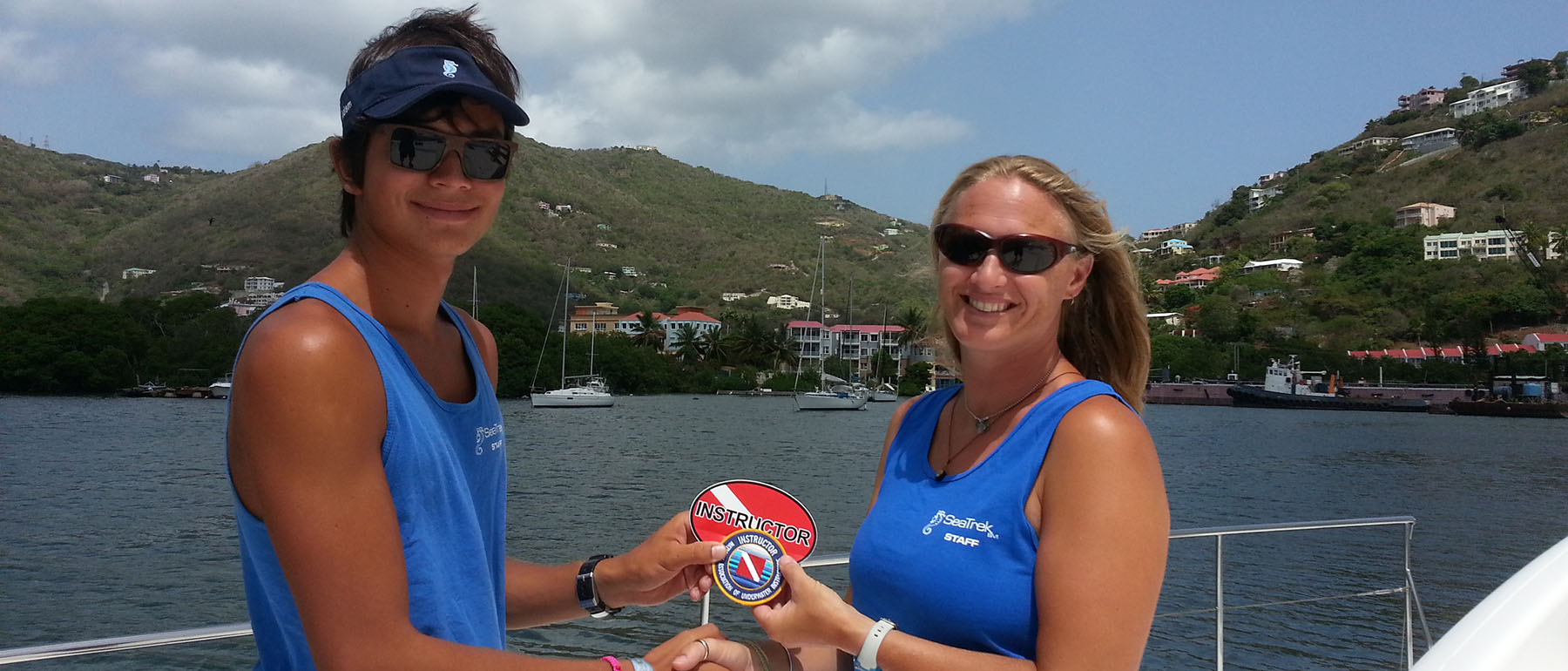 SeaTrek BVI is the only summer camp adventure program offering scuba instructor training.
Trek 5 is the ultimate challenge for students who want to become scuba diving instructors. SeaTrekkers who are aged 18 and older; hold Nitrox Diver, Rescue Diver, Master Diver, current CPR/First Aid, and DAN O2 Provider certifications; have logged a minimum of 60 open water dives, and are ready to work as professional dive leaders are encouraged to enroll in this program.
Our on-staff NAUI Course Director guides and supports you step by step. You will develop the skills necessary to instruct students in dive training. This course is intense and covers every aspect of scuba diving, including academics, watermanship skills, and supervising students in training.
This elite and comprehensive summer adventure program isn't all academics and training though. Trek 5 students will still get to enjoy the beautiful British Virgin Islands. You will be sailing around the BVI on a 48′ catamaran while living aboard it. There are options for watersports fun with kneeboards, tubes, and kayaks as well. For those interested in marine science, you have options for hands-on learning about marine habitats and creatures during your voyage. You will have a lot of fun on your way to becoming a scuba instructor with SeaTrek.
Unlike other programs that charge an additional fee of $350 or more, SeaTrek supplies all books and training materials for your program. Current CPR/First Aid certification is required.
*Registration and insurance fees payable to the National Association of Underwater Instructors are not included in your tuition. Participation in these programs does not guarantee certification.
DATES AND COSTS
The cost is $9500. Please contact Capt. Monk for dates and availability.